Explore the unique stillness of the desert
Once per month, we offer desert horse riding by moon light. Join us for a night-riding experience to remember as we take the horses out onto the dunes with only the light of the moon to guide us.
Enjoy the dunes during their coolest time, when the evening breeze is at its best and the desert stars twinkle.
And, while it might take human eyes a little longer to adjust to seeing in moonlight, horses have no such issues, in fact, their night vision is much better than ours and they are very capable of navigating the desert with only the light of the moon as their guide.
Once back at the farm, enjoy complimentary refreshments in our relaxing traditional majalis and meet the rest of the Al Dhabi menagerie, from the gorgeous Arabian horses and exotic parrots to the turtles, bunnies and ducks.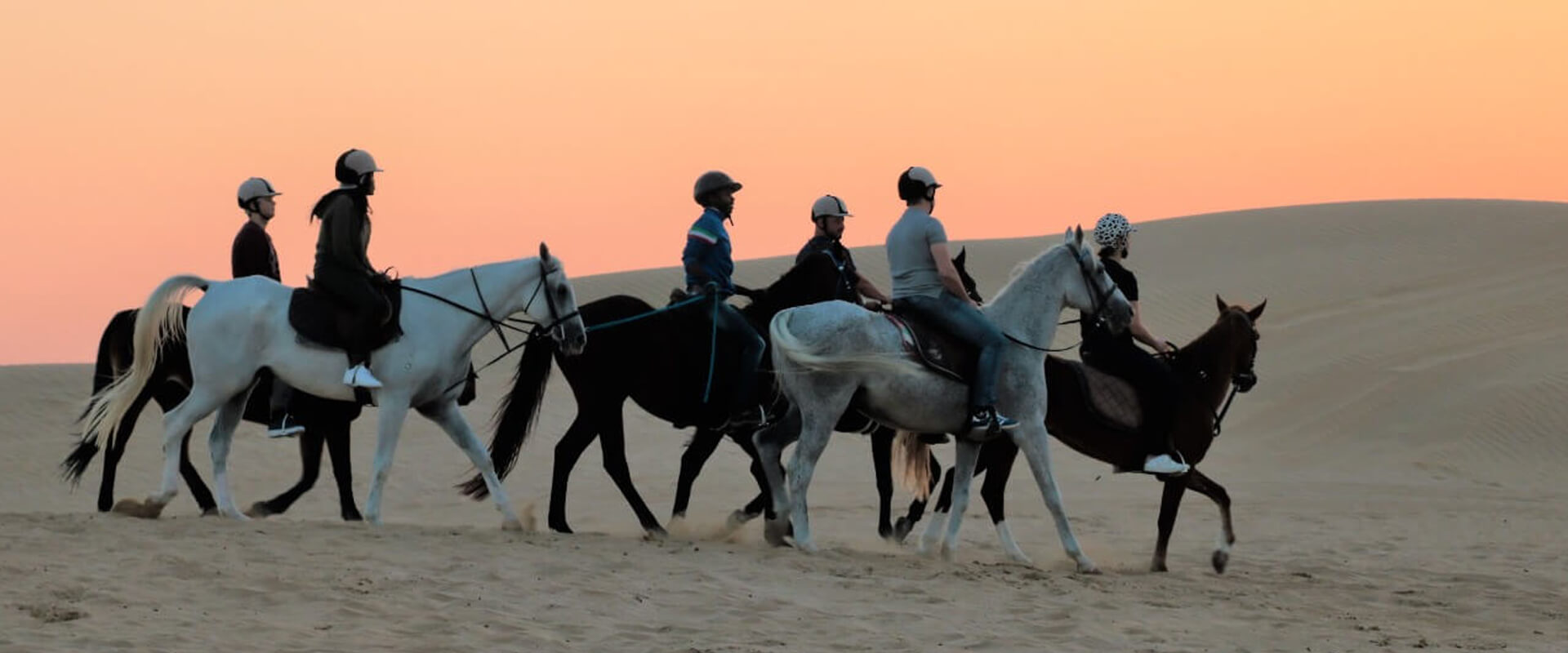 This ride is a one-hour tour and is available for both beginner and experienced riders. Safety equipment is provided, this includes hats, and optional boots, chaps and gloves. Basic riding instruction is given before leaving the stables. The ride is accompanied by an experienced English-speaking guide.
Additional: We can offer additional drop-off and pick-up services in our luxury 4×4 vehicles which accommodate up to six people. This is available at an additional cost from most areas of Dubai, Sharjah and Ajman, please call for details.