Desert Camel Riding Experience
Nothing is more 'Dubai' than the experience of riding a camel through the shifting desert sands. Join us for a one-hour tour of the Dubai desert aboard one of our very-own home-bred 'ships of the desert.'
These calm, friendly beasts are an ideal way for the whole family to experience the magic of the desert. Learn about their incredible adaptions which makes them perfect for the desert environment, from their giant padded feet to their impossibly long eyelashes.
Once back at the farm, enjoy complimentary refreshments in our relaxing traditional majalis and meet the rest of the Al Dhabi menagerie, from the gorgeous Arabian horses and exotic parrots to the turtles, bunnies and ducks.
Camel Desert Riding Experience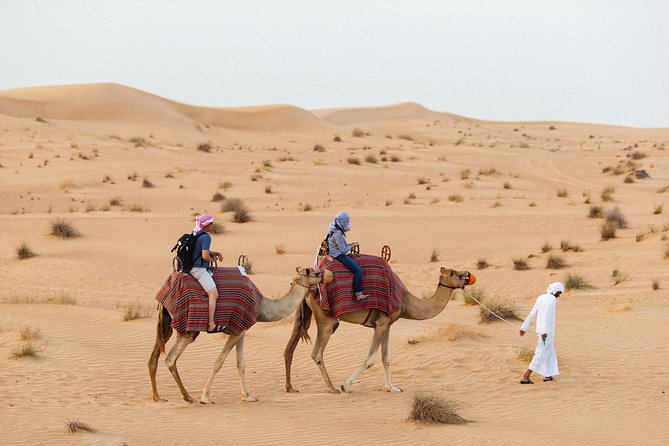 This ride is a one-hour tour and is available for both adults and children. Basic camel riding instruction is given before leaving the stables. The ride is accompanied by an experienced English-speaking guide.
Additional: We can offer additional drop-off and pick-up services in our luxury 4×4 vehicles which accommodate up to six people. This is available at an additional cost from most areas of Dubai, Sharjah and Ajman, please call for details.