Experience golden sands and refreshing waves
Who doesn't dream of just once, galloping across a deserted beach on a responsive and willing Arabian horse?
Join us for a visit to one of the few undeveloped beaches left in the Emirates, for a beach day to remember. We'll bring the horses, and, all you need to do is join us with your camera and a sense of adventure!
Canter across the sands, paddle in the waves or even try swimming with your horse. Then settle down for a rest at our beach 'majalis' seating area with various teas, coffee, water and a delicious fruit platter.
Private Beach Horse Riding for 4 people
Private Beach Horse Riding
Group Beach Horse Riding (minimum 5 people)
Group Beach Horse Riding (minimum 3 people)
Private Beach Horse Riding for 2 people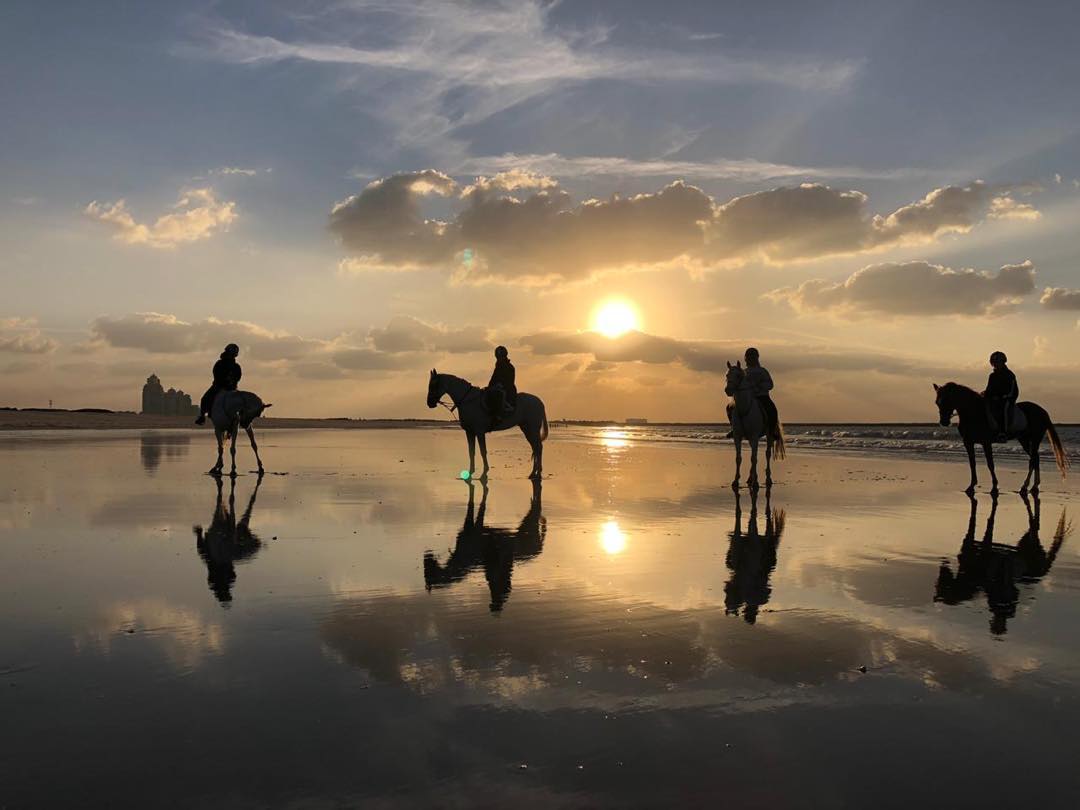 This exciting activity will impart high level of grace and elegance, with a marvelous open ride in beach. Explore the beauty of beachside with a mind warming treat to cherish yourself without boundaries.
Additional Information:
Required in Group: Minimum 5pax for this activity
Duration: 1.5 Hour
Day & Timing: Flexible
Location: North part of the UAE
This excursion is available for both beginner and experienced riders. Riding hats are provided and basic riding instruction is given. The ride is accompanied by an experienced English-speaking guide. Cold drinks, water are included in the price. Pricing & booking please call.