Safe and Engaging Lessons for Children 5+ Years-Old
Our FARM stable locations offer lessons suitable for children five-years and upwards. Our ponies are almost all home-bred and cover all sizes from the tiny Shetland-cross "Mabrook" to others at 142cm.
Our international female riding instructors are experienced in teaching children and understand how to both motivate and inspire.
Our children's programme has been developed over many years and focuses initially on confidence building and imparting the basic skills, plus developing balance, coordination and understanding of horses and the equipment used. As they progress, they then move on to develop independence and refine their skills.
For children who simply adore ponies, we also offer additional programmes and events throughout the year. Dubai City Stables in Jumeriah hosts regular Pony Club days for children who would like to learn more about handling horses and stable management, while Al Dhabi Stables (located on the 611) is a unique and relaxing venue for memorable children's parties and events.
Please note: Helmets are supplied for the lessons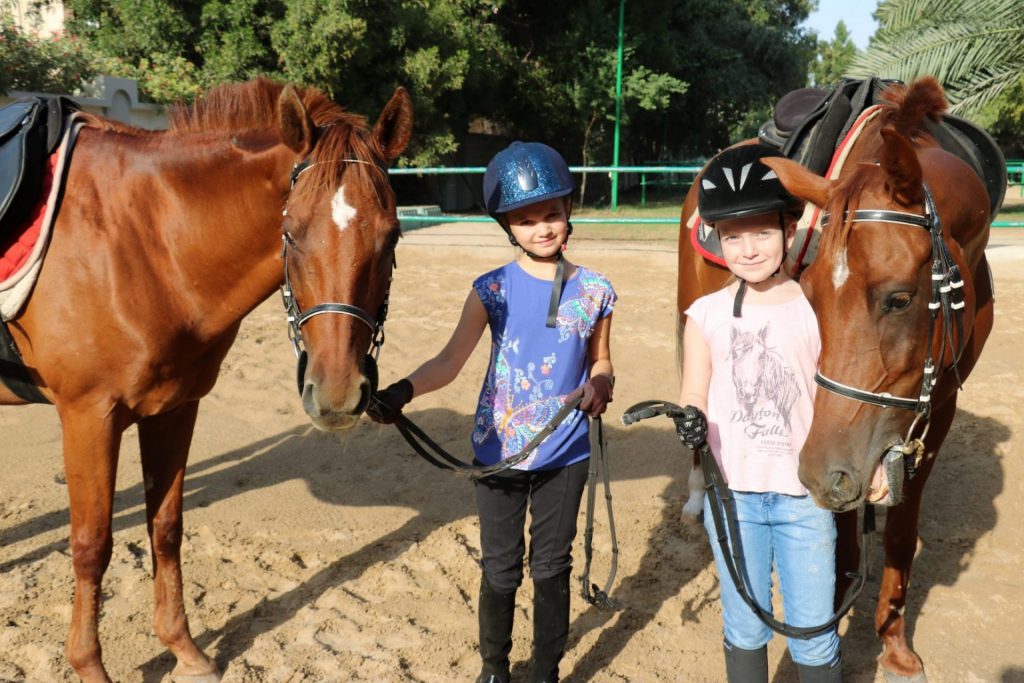 If you would like more information on our children's riding lessons/Pony Club days/parties please call : 0505680080