Al Dhabi is the farm & stable is the base for all our exciting desert adventures. It's located on the 611 near Al Aweer District, in the Dubai Desert farming community. The location on the edge of the Dubai/Sharjah desert makes it the perfect starting point for horse and camel desert trekking experiences its unique (and highly Instagram-able).  Rides are available for one/two and three hour durations and are escorted by experienced guides, while our horses are carefully selected for the ability and age of riders.
The place is the true 'heart' of our activities and where the majority of our various animals- from camels to horses and parrots to turtles, all call home!
The rustic area allows visitors to 'get up close and personal' with the UAE's animals, including; camels sheep, goats, and horses. Once  in the desert, the endless rolling dunes allow both experienced and beginner riders the opportunity to enjoy an unforgettable desert riding experience.
Al Dhabi  continually added activities to their conventional offerings, we boasts international female trainers, we have training arenas and a few schooling horses and ponies ideal for beginners and those planning to improve their skills plus regular endurance training for competition and more.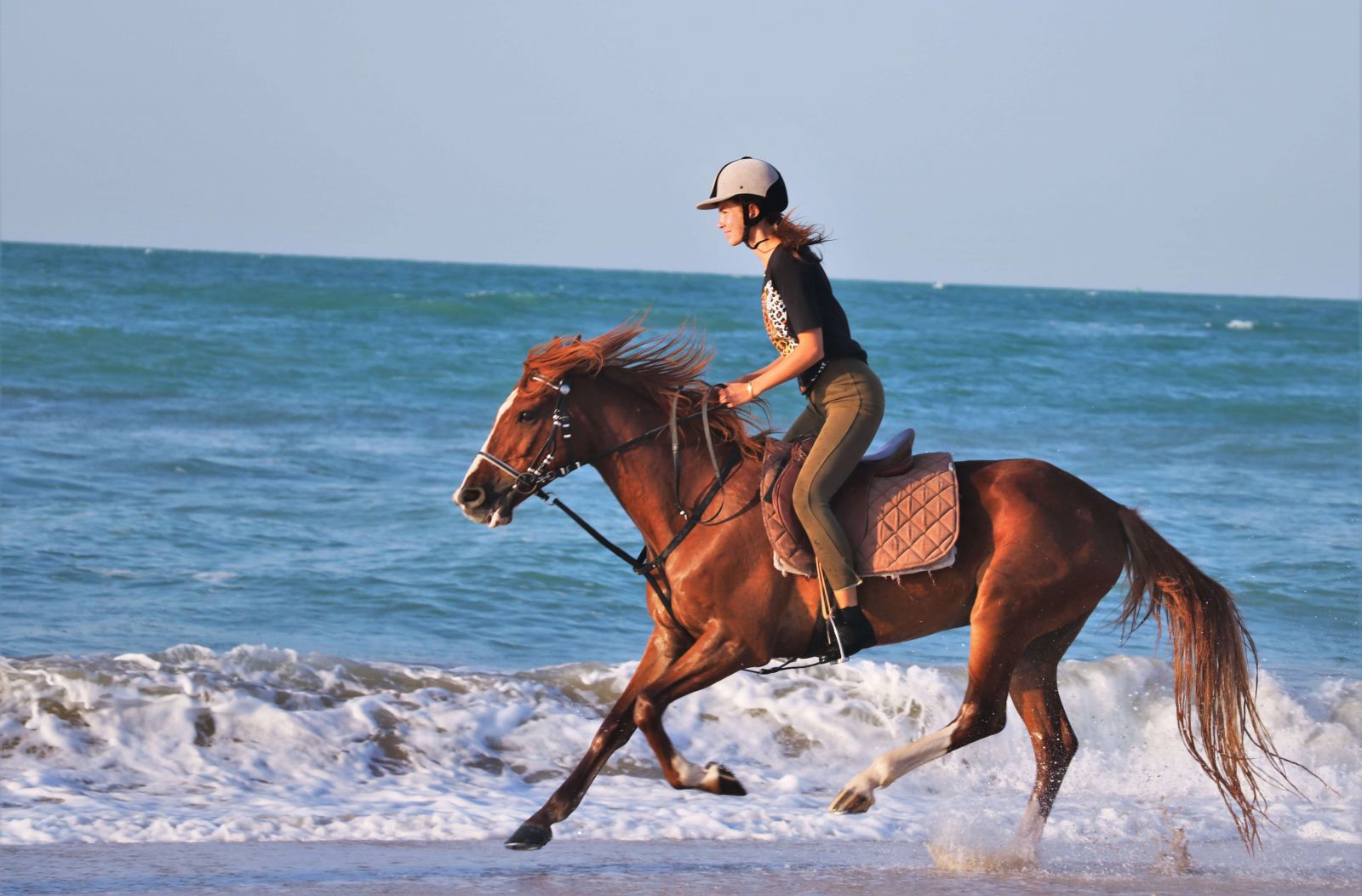 The beautiful Northern Emirates is home to numerous undeveloped and remote beaches ideal for horse riding, you have just got to know where to find them!
We offer various group beach riding adventures throughout the year, selecting the best beach for the prevailing conditions, tides and our riders' needs.
The Bedouin Bindhabboi Al Falasi family have owned desert livestock and horses for generations. And, although the family is now settled in Dubai, owning and caring for animals remains at the core of family life and business.
Owner, Jamal Bindhabboi Al Falasi personally oversees the day-to-day running of the Al Dhabi Farm and is himself an accomplished horseman and trainer.
Since 2012, he has built and developed the business from a simple desert riding stables into Dubai's main provider of authentic tours and Arabian animals for events and film.
Yet horses still remain at the heart of the family business; with Dubai City Stable opening in 2012 to focus on horse riding lessons and training, the desert farm remained committed to developing thrilling desert based riding adventures.
Al Dhabi offers horse enthusiasts an opportunity to witness the incredible diversity of the world-renown Arabian horse breed, with endurance, showing and flat racing types all resident at the farm.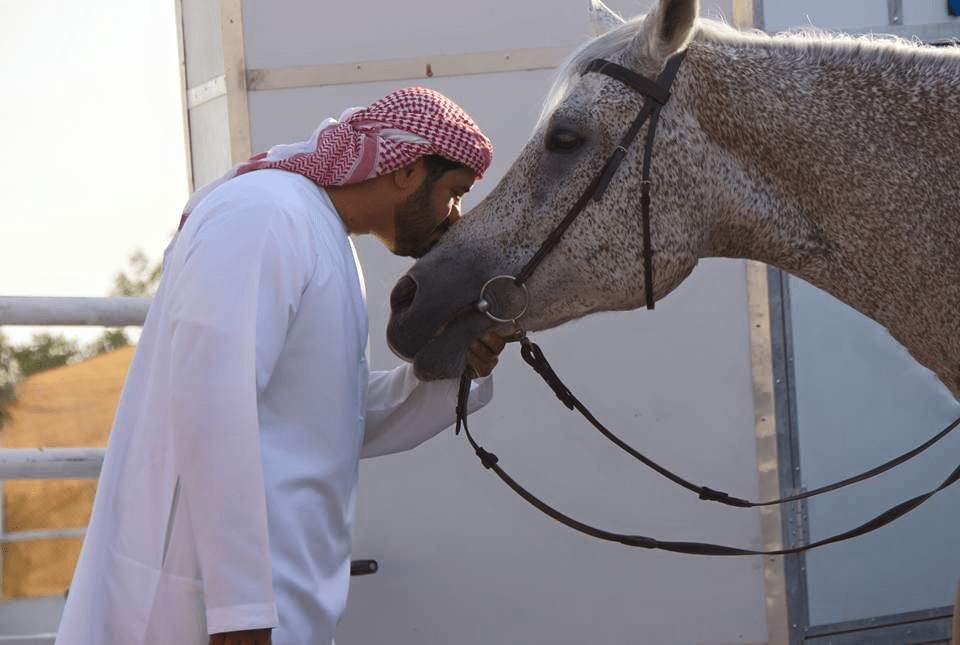 TESTIMONIALS
"An amazing place, every time I visit here I get a ton of energy, and the horses are lovely!"
"This place was the best of all the horse riding places out there that I've tried. We went on the beach ride with my partner and it was sensational, friendly staff and a humble atmosphere. It felt like the place was mine- thanks alot Al Dhabi!"
"love this place, I've made a lot of friends attending the group classes also I visit frequently to ride for fun. For me the pros are they are affordable and professional, while the con is I just don't have enough time to attend daily!"
"This place was a great place to experience horseback riding for the first time. The staff were very accommodating and friendly. I recommend you all have the guide name Karthik because he is a very good photographer and guide, he made the experience very fun!"
"I have been to many stables in the UAE but I like here because their prices are reasonable and fair for what they offer, also a BIG shout out to their trainers, they really know what they are doing."